Mrs Bongo WINS the Critter Chomp Challenge and raises over £800 for St. Luke's Hospice at Nantwich Food Festival 2015
This weekend's AMAZING news is that I (severely arachnophobic little old Debs) managed to eat a TARANTULA in the final of the #CritterChompChallenge at Nantwich Food Festival yesterday and bagged the £100 prize money for St. Luke's Hospice in Winsford! We now have an early estimation the we've raised over £800 for this wonderful charity - but I'm not going to lie....I wouldn't do it again!
I was feeling extremely nervous as I left my stall and walked over to the festival stage. Jayne from Find Inspiration In Food accompanied me and it felt like the executioner's walk...all that was missing was the bell being rung in front of me!
Although the #CritterChompChallenge was a bit of fun to raise money for charity it did have a deeper message. Nantwich Food Festival were exposing our disgust here in the west of eating a highly nutritious and extremely sustainable food source - the only reason we don't eat this here is because of our preconceived attitude to food.
It was a crazy start to the competition, 15 people volunteered to take part and we sat down to a meal of mealworms, locusts, crickets, grasshoppers, weaver ants, grasshoppers, beetles and... finally a tarantula. Yep there was a sick bucket available to all contestants but I managed to keep it down! Here's a small gallery of what I saw as I looked down into the bowl infront of me!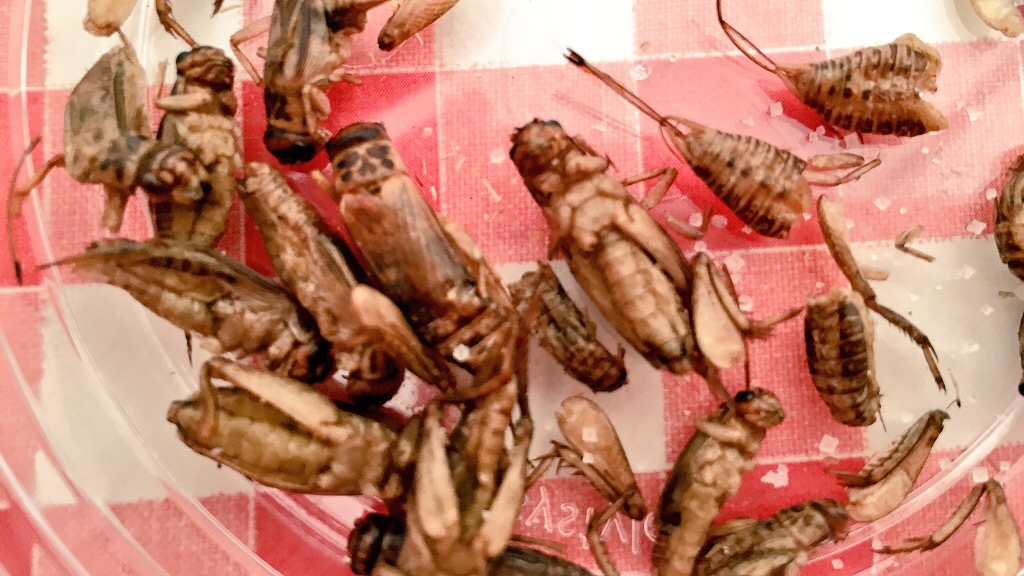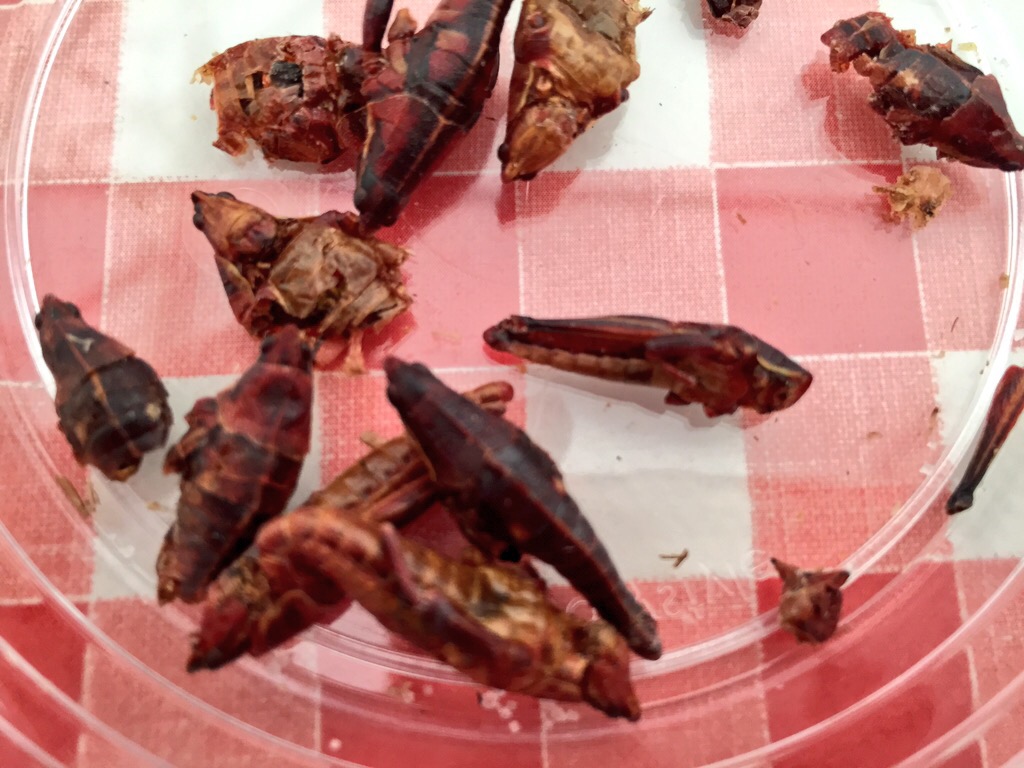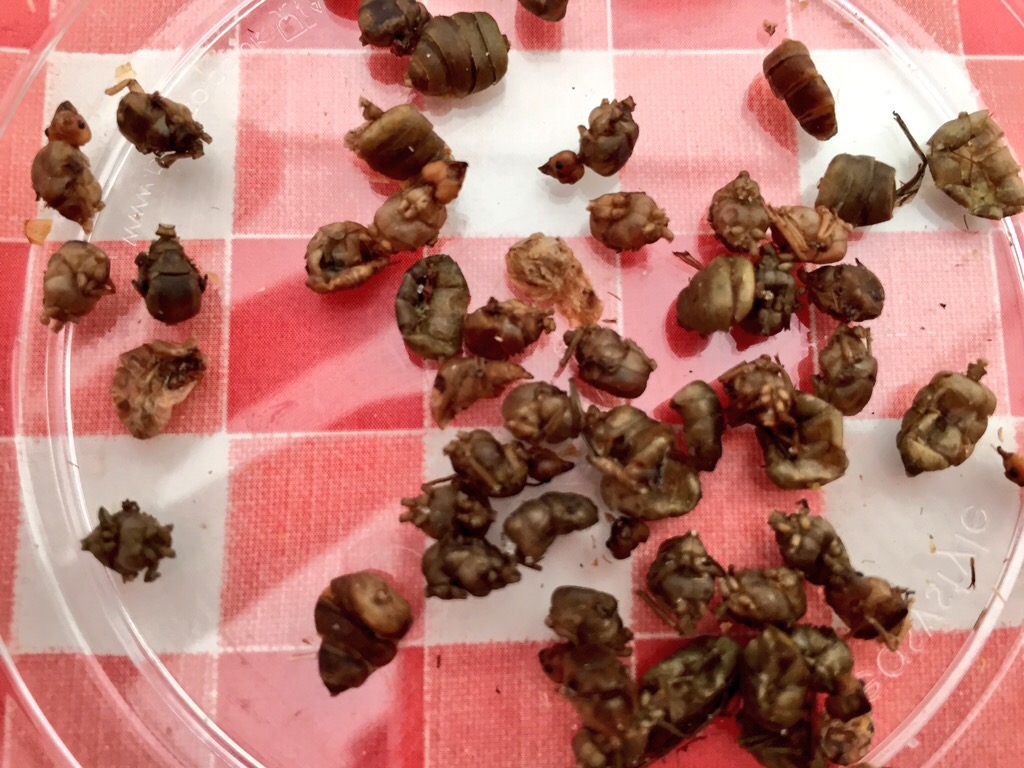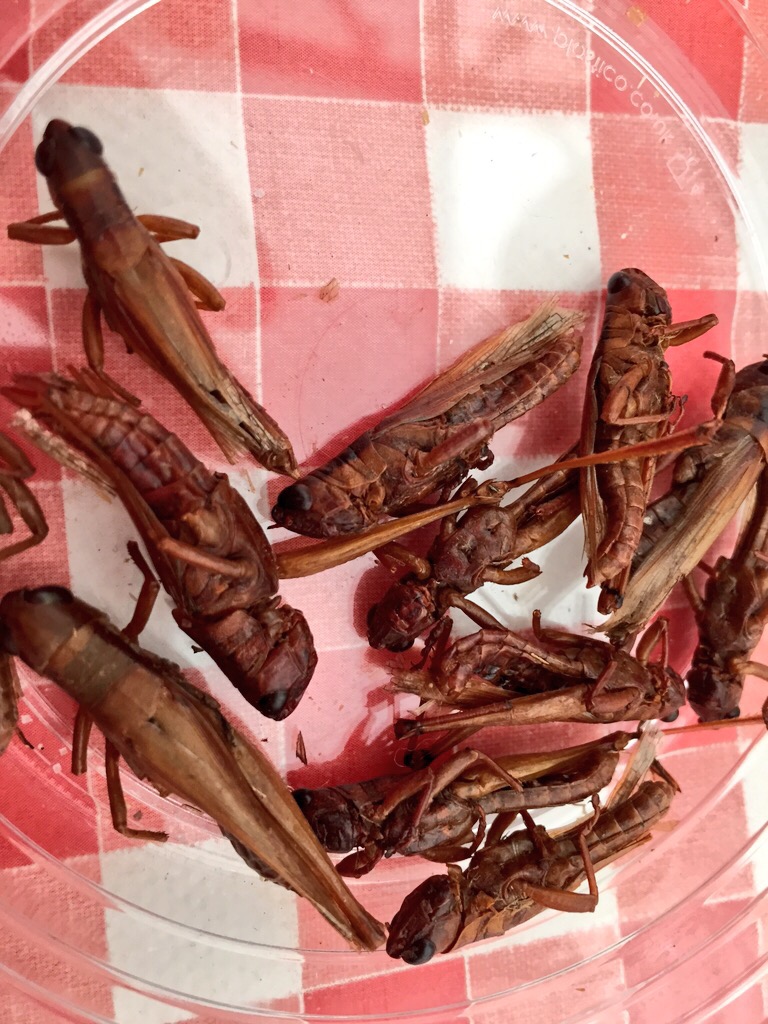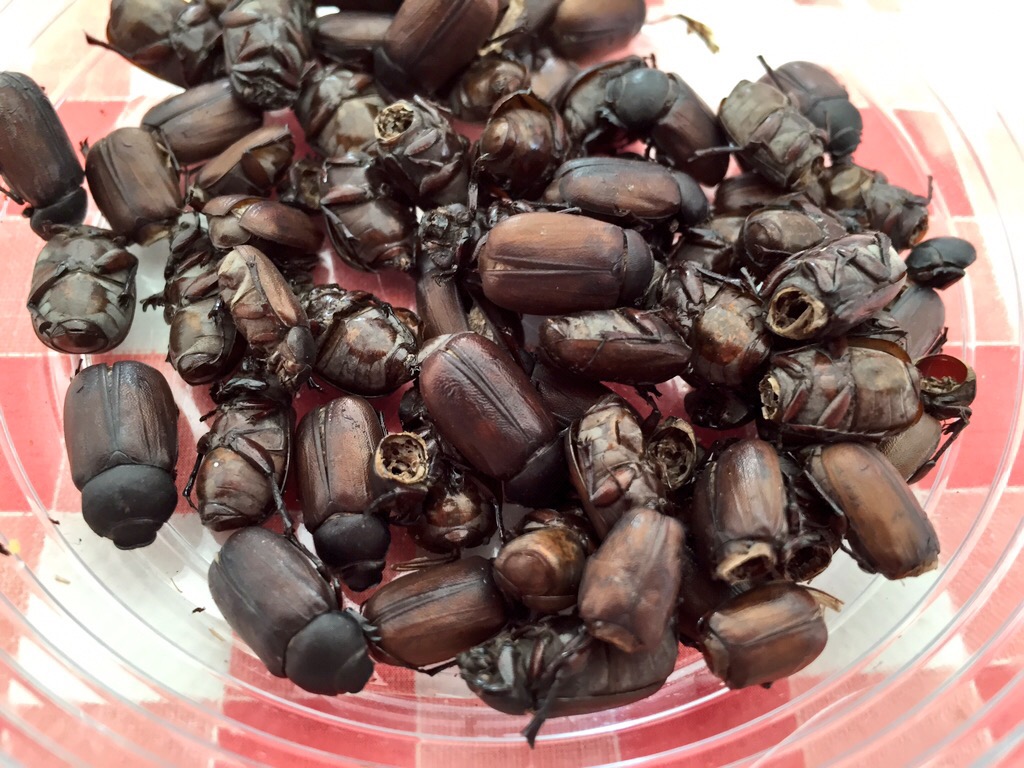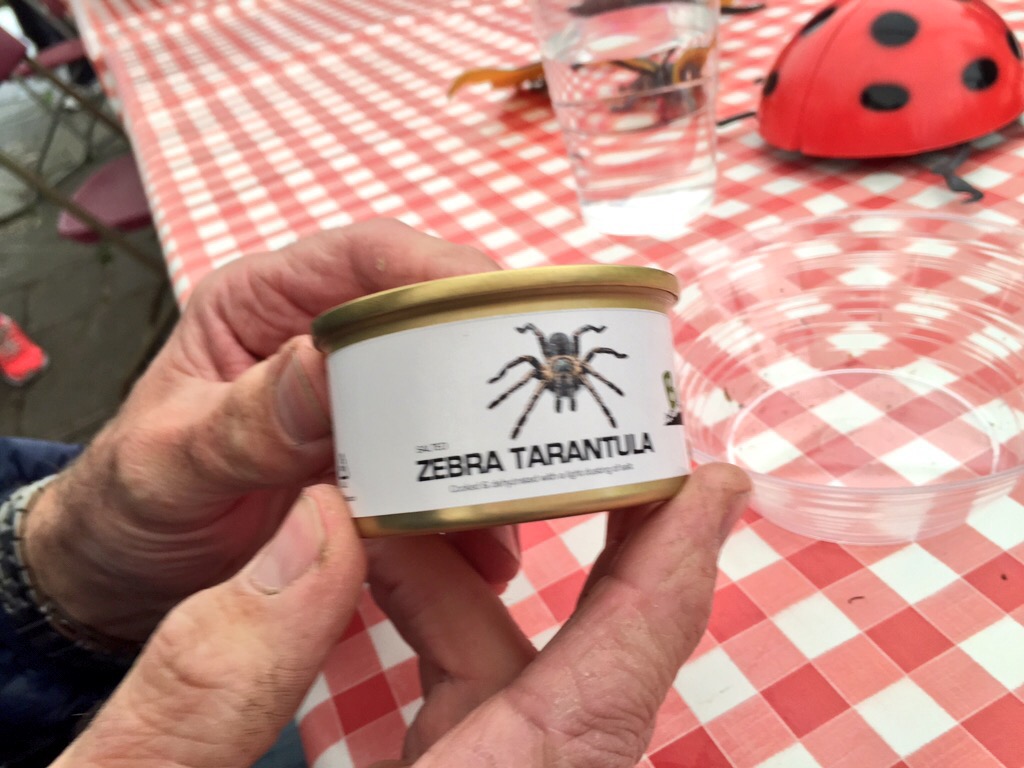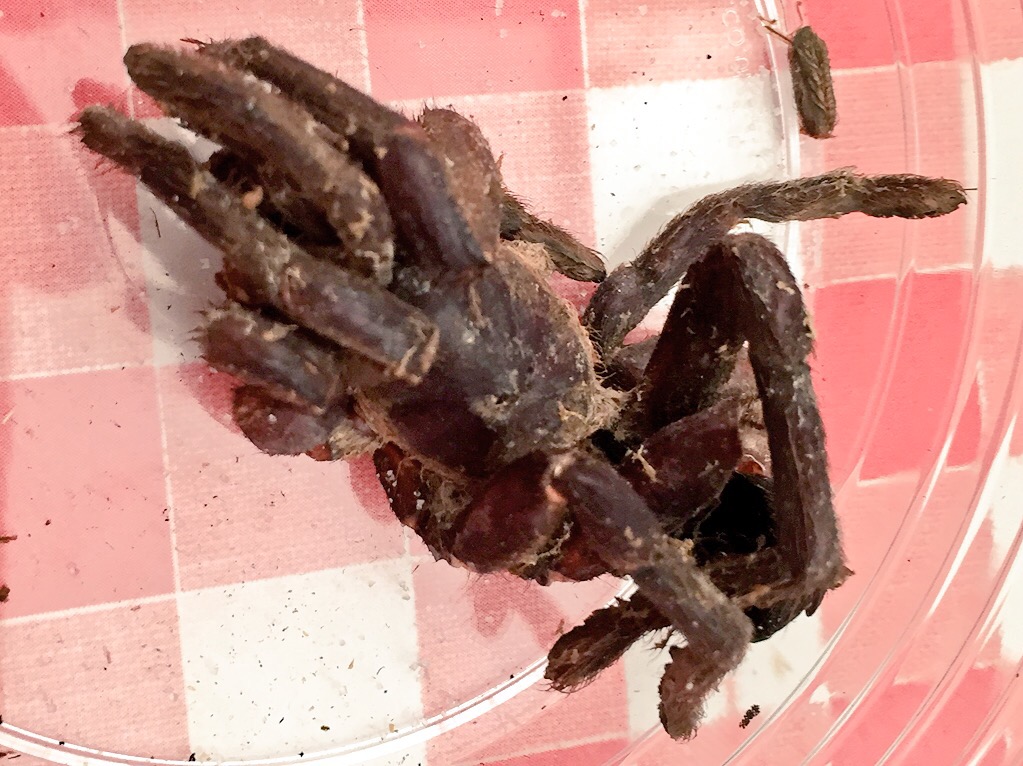 Following several knockout rounds I found myself in the last four (and the only girl!) We had a double shot of beetles to get through and that, I'll admit was horrible! They're not my favourite thing to eat and even though I was telling myself it was a new flavour of crisps it was pretty hard to stomach. But I did and I was through to the final! I'm pretty sure if I was eating them 1 by 1 they'd be quite nice but LOADS of them in one not so much!
Amazingly I found myself in the final 2 and I was feeling pretty good so far......
However...I was told by the organisers that the final round was a spider and I FREAKED OUT! As my family will tell you I am SEVERELY ARACHNOPHOBIC. I can't even be in the same room as a spider without screaming and being a lunatic. I just can't be around them. I display all the classic symptoms: sweating, palpitations, dilated pupils - yup it's safe to say I'm scared of spiders. I tried to keep myself calm before I saw the spider but when I opened the tin and saw it I felt the tears coming thick and fast. Len Carr (organiser of the Critter Chomp Challenge) was great though, she talked me through my absolute panic and I just decided I wanted the money for St. Luke's and I wanted it BAD! Click on the tarantula below to watch the final round - if you're brave enough!
I CANNOT BELIEVE that I managed to do that. Now I'm a reasonable woman, I think, but although I know it's perfectly safe to eat, billions of people from different cultures eat this food every day, it's a source of food that we in the west should be eating...IT FREAKED ME OUT! I also can't believe I managed (by some miracle) to beat Charlie in the final, I think he was ahead in most rounds? I have never been so relieved to finish something or so challenged to overcome a very deep seated fear in my life. I thought of my friend Richard and the epic struggle he had at the end of his life and, really, eating a spider was not that very bad was it?
I was shaking after doing that and not thinking terribly straight but the very best moment was immediately afterwards, whilst being congratulated by everyone, a gentleman approached me from the crowd. He told me he didn't want to make a fuss but he wanted to "double my prize money" for St. Luke's. I was speechless, it was such a lovely thing for a stranger to do and if you know who he is please thank him for me. It made me feel very humbled and overwhelmed (and emotional as you can see from the pic). Thank you sir whoever you are, you're amazing!
On that note a massive vote of thanks to all of you that donated in the past couple of weeks - without your support we wouldn't have raised this much money and I'm really, really grateful to you. Times are hard for everyone right now and that you could spare your money in Richard's name for St. Luke's means everything to us. I also want to thank the organisers and volunteers of Nantwich Food Festival, it's an amazing place to be and we loved being part of this years event.