Lillimanjaro Hot Indian Lime Pickle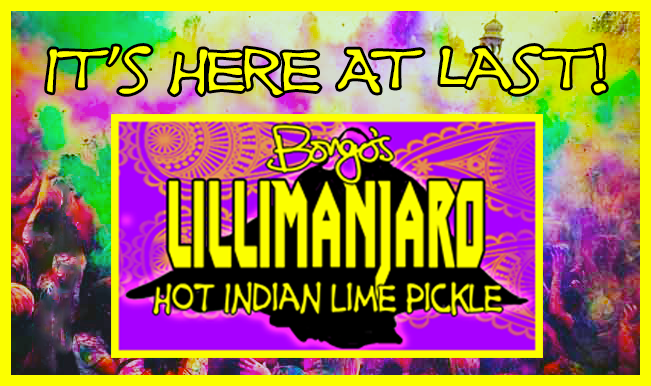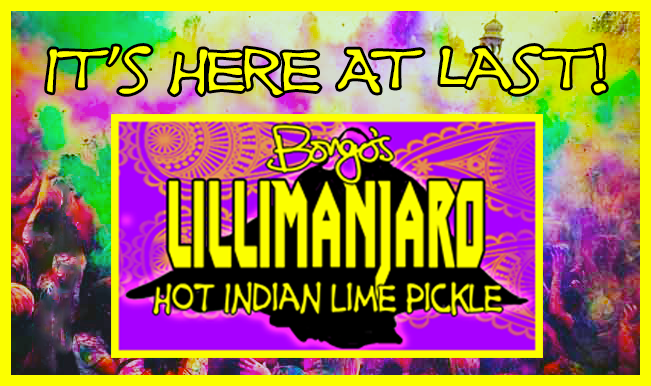 sale
Lillimanjaro Hot Indian Lime Pickle
Lillimanjaro Hot Indian Lime Pickle is not bitter or salty but wonderfully zesty and spicy. Also made with fresh green Indian chillis with big chunks of home salted limes. If you're a fan of Lime pickle you have to try ours...we think it's the best!
Bongo's Heat - Hot...Approx 250,000 Scovile
Perfect with your popadoms or Indian meal. Try it with Salmon and some coconut rice for a little something different!
Suitable for Vegetarians. Contains Mustard.
Now available in 170g or 260g jars for those who really love their Bongo's